The project is located in the Rio San Juan border region of Costa Rica and Nicaragua, Central America. Central America is renowned as a biodiversity hotspot and harbours high species richness. In recognition of this, regional governments have designated the "Mesoamerican biological corridor", considered to be the world's most ambitious conservation initiative, as the major focus in their implementation of the Convention on Biological Diversity. The Rio San Juan border region between Costa Rica and Nicaragua is a key section of this corridor (comprising the largest rain forest area in the Americas north of the Amazon) but has received little conservation attention. Thus the project's focus on this critical "frontier forest" section of the corridor, addresses a major international conservation priority.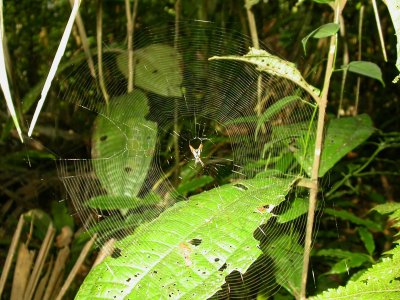 Nicaragua and Costa Rica harbour a wealth of biodiversity particularly in the humid forest areas. Costa Rica has a well-developed system of biodiversity conservation and monitoring through institutes such as INBio however, some areas, particularly the northern border region of San Carlos have not benefited from this. In addition, Nicaragua, Costa Rica's northern neighbour, has a great need for improved biodiversity conservation strategies and capacity building through training of personnel.
The project is focusing on building regional capacity in biodiversity management through training and exchange in monitoring and recording the biodiversity of fragmented landscapes, an increasingly common landscape in Central America. It is also providing information regarding the importance for biodiversity of the northern area of San Carlos, Costa Rica. This information will be invaluable in the designation of a part of this area (the region of La Cureña) as a National Park by the Government of Costa Rica's Department of the Environment (MINAE), a proposal presently in its early stages.
In addition the project is conducting training and investigation in the border area of San Carlos, a humid forest zone. The assessment of biodiversity is being undertaken using existing methods of rapid biodiversity assessment including tree inventory, insect monitoring, and scientific identification of tree and insect species. Priority species and habitats will be identified and trainees will contribute to corresponding habitat and species action plans. Tree and insect identification guides will be produced for the cross-border region of the San Juan River of which San Carlos is a part. These guides will be invaluable in facilitating similar work in Nicaragua.